SBS Advocacy LLC
Representing Clients on a State and Local Level
SBS Associates specializes in public and government affairs in Idaho's capital city of Boise. Suzanne Budge provides lobbying, strategic planning, and communications services at all levels of state and local government, and represents clients, on a contract basis, on a variety of issues.
Founded in 1996, our public affairs, government relations, and regulatory experience spans a wide variety of issues including natural resources, the environment, health insurance, education, taxes and general business concerns including taxes, employment and human resources.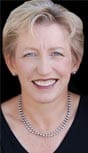 Coming from a four-generation family history of public service, Suzanne Budge has dedicated her life to the betterment of Idaho public policy.
Having been involved with the Idaho Legislature and state government since 1989, Suzanne Budge has collected an extensive array of successful experience to draw from in her career.
Ranging from small local businesses to state and national corporations, the clients of SBS Advocacy stem from a diverse landscape of interests.
At SBS Advocacy, it is our mission to provide quality work for the satisfaction of our clients. From legislative representation to issue management, our goal is aimed to serve our clients in the best way possible, and we dedicate our time to ensure that every service for each client, big or small, is a priority.
Grassroot & Media Communications
Professional Team Management